In 2012, we received an invitation from

Jeddah Chamber of Commerce

to pitch for the famous

Jeddah Ghair 

festival

. It was beyond exciting, especially that "Jeddah Ghair" is one of my favorite lines ever.
We competed against the biggest agencies, and we won the project with a very simple and insightful idea.
"Boredom" was one of the major issues in Saudi Arabia back then. And let's be honest, boredom can lead to extremely weird things sometimes. We took this thought and exploit it in a fun and exciting way.
The campaign visual style focused on facial expressions which was a clutter breaker.
Although the production budget was very limited, we managed to create all the assets needed for a teaser and revealer campaign including videos.
The idea was a breakthrough compared to all the previous work done for the festival.
The campaign from the previous year. No offence intended.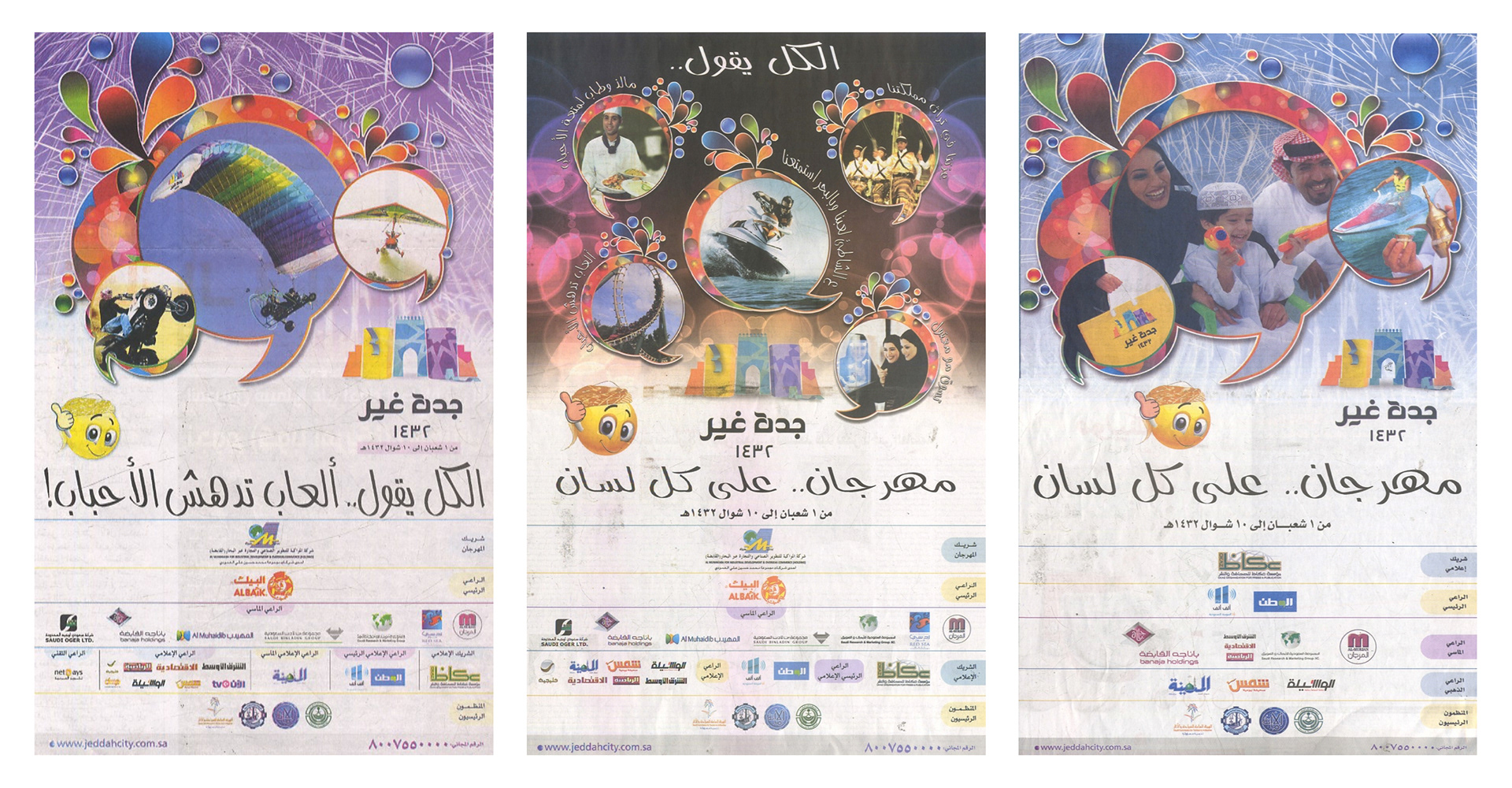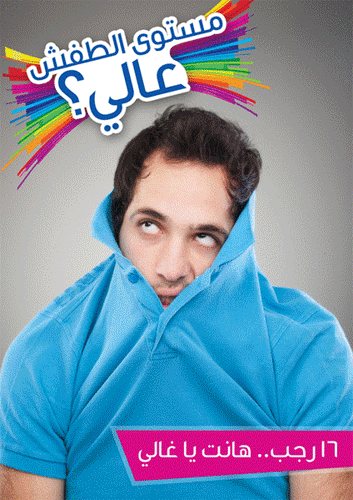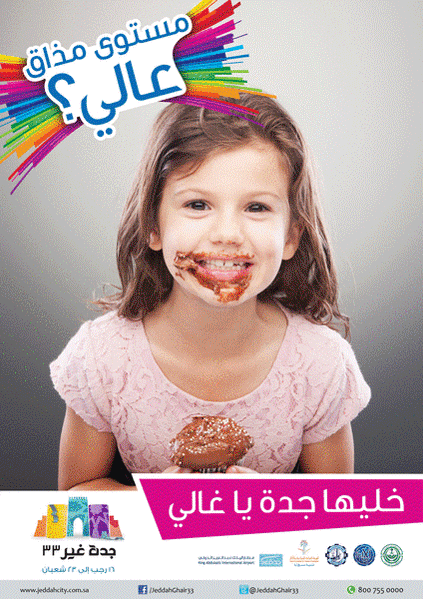 Agency: Promoaction DDB, Jeddah
Client: Jeddah Chamber of Commerce
Year: 2012